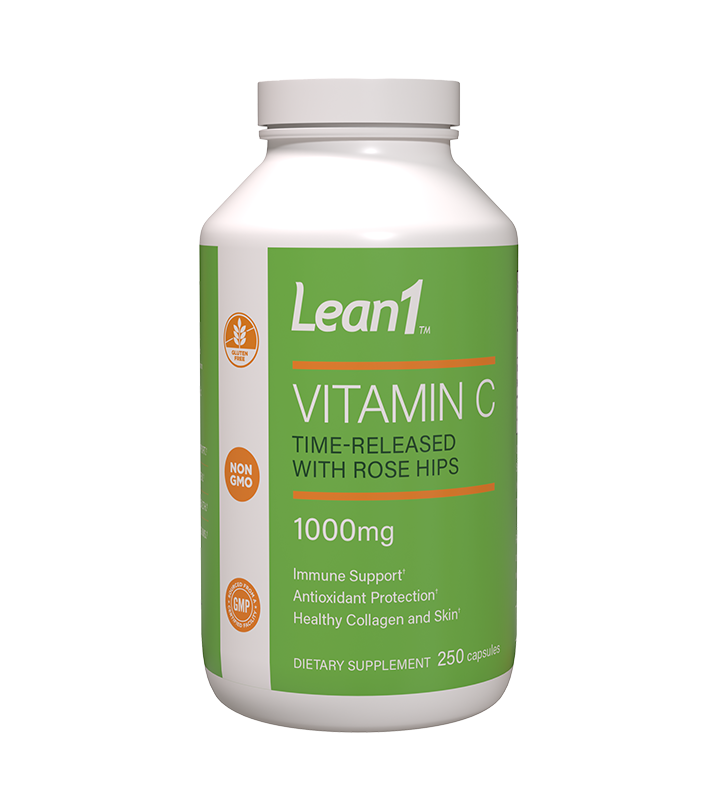 TIME-RELEASED
WITH ROSE HIPS
• Immune Support
• Antioxidant Protection
• Healthy Collagen and Skin
Dietary
Supplements
250
Capsules
Get Healthy, Stay Healthy
Vitamin C1™ is a water-soluble vitamin that must be obtained through diet by humans. Vitamin C is a necessary component for collagen formation, one of the primary connective tissue fibers. (Connective tissue forms the fascia that gives muscle shape and strength, tendons, ligaments, bone and cartilage.) Vitamin C, is therefore, essential for tissue healing, such as from wounds, burns and injuries. Vitamin C also helps on the structural adaptations that result from exercise training such as muscle growth and strengthening of bones.
BUY NOW
Features and Benefits
Immune Support*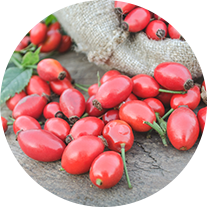 Antioxidant Protection*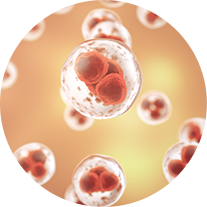 Healthy Collagen and Skin*
Vitamin C is also a powerful antioxidant, quenching reactive oxygen species (a type of free-radical) produced during intense exercise and stressful situations. The mechanism dealing with post-stress involves free-radical production in the body and several studies have shown a positive effect that vitamin C as a free radical scavenger. This will help your body recover faster and more efficiently.
Rose hips contain the seeds of the rose plant. Together with vitamin C they help prevent and treat colds, flu and vitamin C deficiencies. Vitamin C is an excellent immune system booster and natural anti-inflammatory.
Taken daily, vitamin C can help improve one's general sense of well-being, mood and quality of life.
SUGGESTED ADULT USE: Take one (1) or two (2) capsules daily with or without food.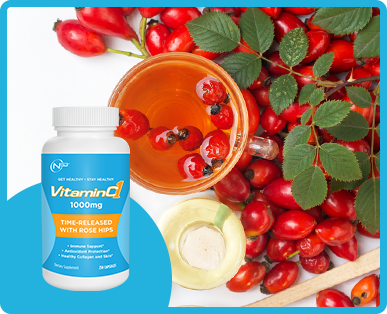 Save and get FREE SHIPPING if you sign up to
the VIP Program!
BECOME A VIP
Supplement Facts

Serving Size: 1 Capsule
Servings Per Container: 250

Amount Per Serving
% Daily Value
Vitamin C (as Ascorbic Acid)
1,000mg
1,111%
Rose Hips (Rose canina) Fruit Powder
25mg
**
*Percent Daily Value based on a 2,000 calorie diet.
**%Daily Value (DV) not established.
---
Other Ingredients: Gelatin (Capsules), Stearic Acid, Magnesium Stearate (vegetable source), Silicon Dioxide, Titanium Dioxide.

Recommended Use: Take one (1) or two (2) capsules daily with or without food.
WARNING: Consult your physician before starting any weight loss program if you have a medical condition, if you take prescription medications, or if you are pregnant or nursing.
* These statements have not been evaluated by the Food and Drug Administration. This product is not intended to diagnose, treat, cure or prevent any disease
Need a hand with this? Chat to one of our experts
925-900-3557